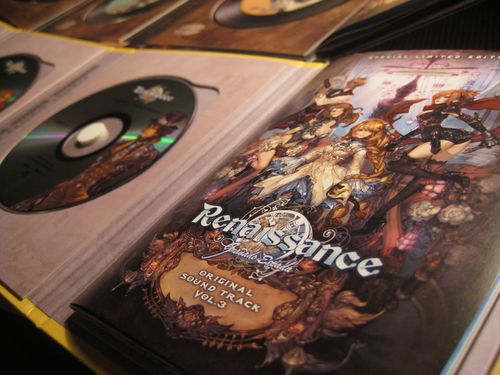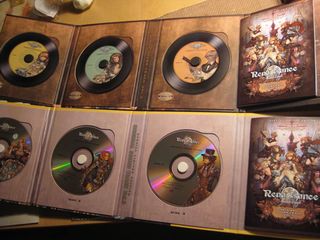 いよいよ完成しました。
今回は3枚組CDで,うち2枚は冒頭曲が僕です。僕の曲は2006年作曲のものから最新作まで5曲入ってます。
ジャケットのカラーは2種類ありますが,中の様子も右の写真のように若干異なっています。 
そして再び英語でインタビューを受けました。
→ Square Enix Music Online
Granado Espada(Sword Of The New World)'s new soundtrack album has arrived.
This time the album consists of 3 CDs, 2 of which begin with my track. Totally 5 of my tracks are included, recorded back in 2006 'til this day.
The package has two variations in colour, whose inner design also differs as you see the photo (right). 
Besides, yet another English interview is posted: Square Enix Music Online